Best Platforms to Design the Best Ad Creatives
Ad creatives work like book covers: they are a reflection of your business, shown both by visuals and a few words. Obviously, the better the quality of your ads, the more people are bound to engage with it. But how to reach this? With the help of best practices, some websites and platforms will give your ads that extra boost of creativity you need for the Holiday Season.
In the world of digital marketing, building a highly personalised creative will increase the chances people click on it and, most likely, convert afterwards.
By adding your business's personal touch and an aesthetically pleasing design, your business will immediately stand out. But this isn't enough; best practices for creatives will wrap the process up and help you achieve the best results!
Because we live in the digital era, technology is here to give you a hand; turning to platforms and/or websites for ad creation will make the process far easier.
Depending on the ad type, you can find different solutions. Here we've got 3 examples for both image and video!
Image: Give your visuals a magic touch!
The key to good-quality image creatives is to design eye-catching images that reflect the essence of your business. In this case, using platforms that allow you to create any sort of visual content will be an excellent addition to your marketing strategy.
According to G2, platforms that will offer you this possibility are: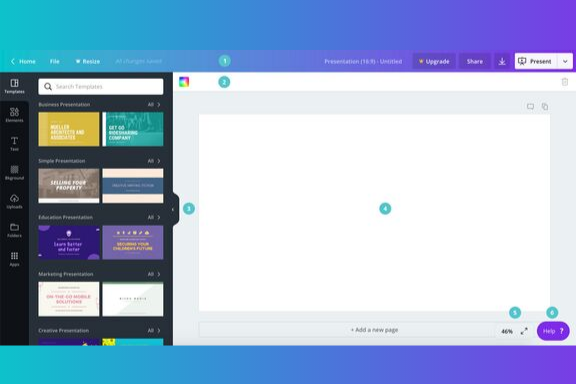 Not only does Canva allow you to create your own design but also access attractive templates that will make the creation process more manageable.

Furthermore, this app is in several languages, which broadens its possibilities. Publishing and downloading are quick & easy processes as well, allowing you to access social media platforms such as Twitter or your Facebook Page.
Finally, it offers a massive variety of stock photos and elements. All you need in one place, really!
Fotor offers tons of style options where you can create diverse designs. Furthermore, its software enables you to edit high-quality photos and give your adds that magic touch. Retouching, effects, collages, and unique templates.
This will definitely be an excellent addition to your ad creation process!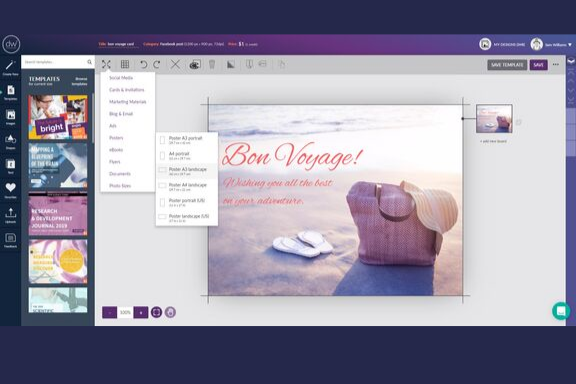 As mentioned, Design Wizard will also provide you with templates for ad creation.
Not only that, but they also display several styles dedicated to marketing, such as sale offers and loyalty cards.
Video: Make it short & fun!
Video ads offer what images naturally can't: the possibility to see movement and sound. Of course, the most successful videos are always the most concise, visually-appealing, and the ones that allow you to watch the video with or without sound. Yet, what about how to make these videos for your ads?
With the aid of these digital design platforms, you'll find video creation is easier than you think: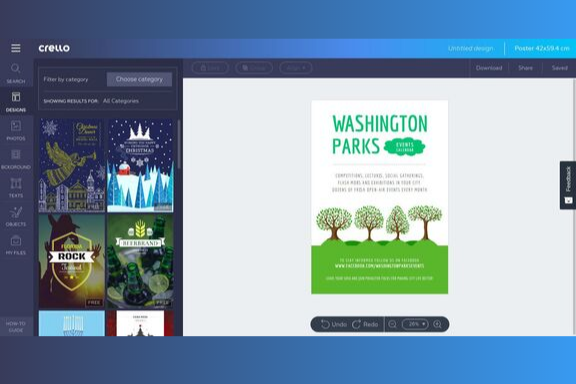 If you're looking for a platform that can offer the possibility to create both image and video content, Crello will be the website you're looking for.
With more than 20,000 templates, your ad creation process will be a piece of cake!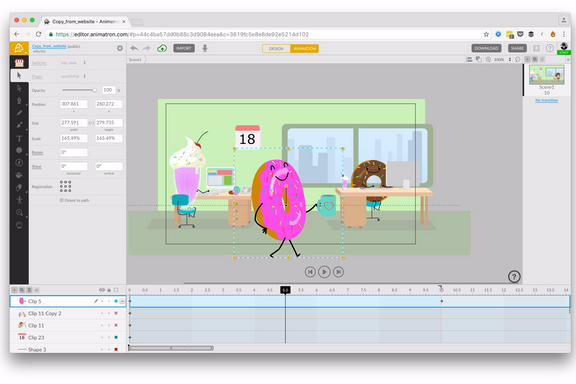 Animations are another tool for high-quality ads. Animatron is a software that enables you to design animated videos particularly destined to attract the viewer at the first stance.
Sometimes, animations are even more eye-catching than standard videos. Go give it a try!
---
Wrapping up . . .
The abundance of content can be overwhelming, mainly when the user is continuously targeted with ads. However, this doesn't mean video advertising doesn't stand a chance, but it's quite the opposite. To catch the user's attention, you'll need to make use of creative strategies to find a way to keep the user watching until the end. With the platforms mentioned above, this will be much easier. 
Well, you've got your ad creatives ready to go now! To continue with the creation process, why not build your first campaign? On The Next Ad, you simply need to go to the menu on the left-hand side of your screen and click on the New Campaign green button. Fill in your campaign settings, add your audiences, and then include your newly created ads. Begin your experience by signing up to a free trial by clicking here!